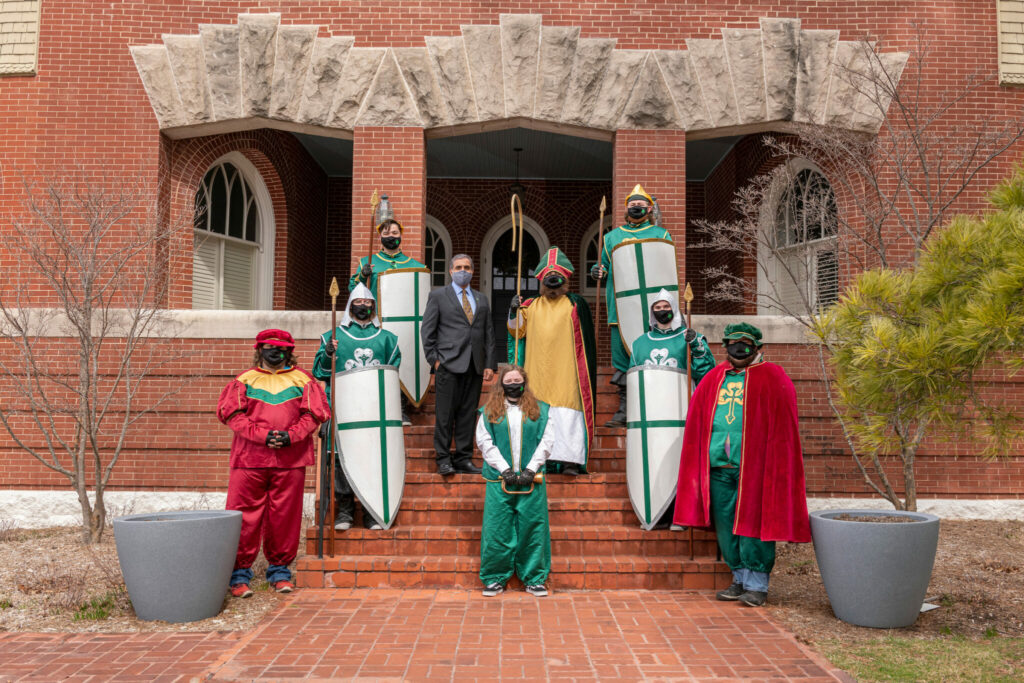 Congratulations to Cody Goins, a senior in electrical engineering from Ozark, Missouri, who will portray St. Patrick during the 113th celebration of St. Pat's at Missouri S&T.
St. Pat and his court will officially arrive on campus at approximately 11 a.m. Wednesday, March 10. Following a procession along State Street in Rolla, the court will preside over follies at the Havener Center on the S&T campus.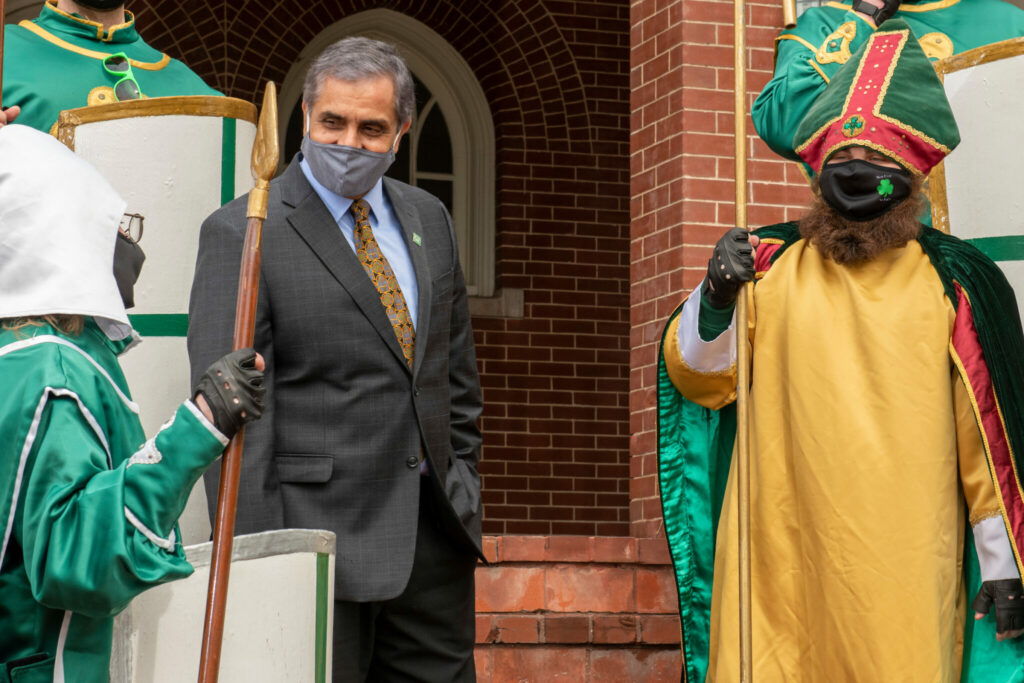 The following students are members of St. Pat's Court this year:
Master guards: 1st Master Guard Sam Ross, a senior in chemical engineering from Fenton, Missouri, and 2nd Master Guard Keenan Braun, a senior in nuclear engineering from Buffalo, Missouri.
Guards: 1st Guard Benjamin Sitzes, a senior in environmental engineering from Farmington, Missouri, and 2nd Guard Mason Middleton, a junior in engineering management from Independence, Missouri.
Herald: Adam Robison, a senior in computer engineering from Butler, Missouri.
Page: Andrew Gallagher, a freshman in economics from Wentzville, Missouri.
Trumpeter: Aaron Ginsparg, a junior in ceramic engineering from Chesterfield, Missouri.