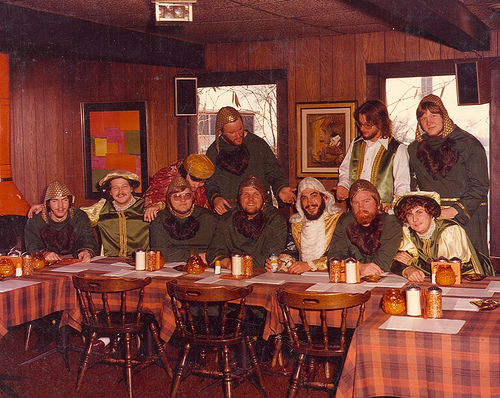 Leonardo da Vinci called his famous painting of this picture "Last Supper with Wood Paneling." Incidentally, before the week was through, one of the court members would betray St. Pat.
Hey, we're just pulling these images out of our Flickr album. There are nearly 1,000 photos in all. We used them (all of them) for the cover of the last issue of UMR Magazine (now Missouri S&T Magazine). You can find out how that cover was made and see a mosaic of Mona Lisa here.
But we still want some of your original St. Pat's pics for the blog. Send them to us at bestever AT mst dot edu.
Thanks to those of you who have been commenting!